Frank Chamberlin Scholarship
Aimed at improving copywriting for fundraising skills.

Frank Chamberlin was an FIA member for more than 20 years. Having founded copywriting consultancy Action Words, Frank was engaged by hundreds of fundraising organisations and professionals for his expertise in copywriting for fundraising.
Frank developed and delivered Copywriting for Fundraising for FIA since 2012 and in 2020 retired after making a significant positive impact on FIA members and the broader fundraising sector. It is with great thanks and gratitude that FIA provides a scholarship for aspiring fundraising copywriters in Frank's name.
The Frank Chamberlin Scholarship will be awarded each year to one early-career fundraiser to undertake FIA's Copywriting Essentials course online.
Applications for this scholarship open 20 March 2023 & close 21 April 2023. 
---

The Leo Orland/FIA Foundation Scholarship for early-career fundraisers.

This scholarship is offered by the FIA Foundation in honor of fundraising legend Leo Orland, to enable an early career fundraiser to gain a comprehensive foundation in best practice fundraising by studying the Fundraising Institute Australia's Certificate in Professional Fundraising. Applicants must be a current individual member or staff of organisation member of FIA with a minimum of one year's experience in fundraising (either volunteer or paid).


Applications for this scholarship open 20 March 2023 & close 21 April 2023. 
---

Aimed at mid-career fundraisers looking to advance their skills, thanks to BMS Group.

The BMS Scholarship provides support to the future leaders of fundraising. This scholarship is open to current individual members or staff of organisation members of FIA who have a minimum of three years' experience in professional fundraising to be awarded a place on the Diploma in Professional Fundraising. This is a fully paid scholarship for the awarded recipient with study to be undertaken in 2022 – 2023.
The Diploma in Professional Fundraising course prerequisites are:
3 years fundraising experience.

And have access to:


a database of donors
a database with a history of diverse funding
direct marketing campaigns with results
other team members to learn from/liaise with
acquittal/stewardship reports

Applications for this scholarship open 20 March 2023 & close 21 April 2023. 
---
---
FIA National Conference Scholarships
Aimed at improving fundraising skills in small charities.

The FIA Conference National Scholarship provides an opportunity for FIA members to attend the conference when they would otherwise not have the opportunity, due to financial means. The scholarship was introduced in 2016 to help support and improve fundraising skills in small charities and not-for-profits within Australia.

The scholarship covers the cost of a full FIA Conference member registration (valued at $1,410). The scholarship covers the cost of conference registration only. Any other costs (such as travel, accommodation, awards gala dinner tickets or any other expenses) must be met by the scholarship recipient.
For full details, click here
Applications for the 2023 Conference are closed.
Proudly sponsored by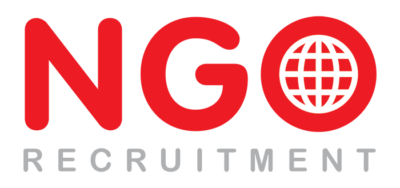 ---