Frank Chamberlin Scholarship
Aimed at improving copywriting for fundraising skills.

Frank Chamberlin has been an FIA member for more than 20 years. Having founded copywriting consultancy Action Words, Frank was engaged by hundreds of fundraising organisations and professionals for his expertise in copywriting for fundraising.
Frank developed and delivered Copywriting for Fundraising for FIA since 2012 and in 2020 retired after making a significant positive impact on FIA members and the broader fundraising sector. It is with great thanks and gratitude that FIA provides a scholarship for aspiring fundraising copywriters in Frank's name.
The Frank Chamberlin Scholarship will be awarded each year to one early-career fundraiser to undertake FIA's Copywriting Essentials course online.
Applications for this scholarship open for FIA members 1 March – 31 March 2022. For more information, email training@fia.org.au
---

The Leo Orland/FIA Foundation Scholarship for early-career fundraisers.

This scholarship is offered by the FIA Foundation in honor of fundraising legend Leo Orland, to enable an early career fundraiser to gain a comprehensive foundation in best practice fundraising by studying the Fundraising Institute Australia's Certificate in Professional Fundraising. Applicants must be a current individual member or staff of organisation member of FIA with a minimum of one year's experience in fundraising (either volunteer or paid).


Applications for this scholarship will open for FIA Members from 4 April – 13 May 2022. For more information, email training@fia.org.au
---

Aimed at mid-career fundraisers looking to advance their skills, thanks to BMS Group.

The BMS Scholarship provides support to the future leaders of fundraising. This scholarship is open to current individual members or staff of organisation members of FIA who have a minimum of three years' experience in professional fundraising to be awarded a place on the Diploma in Professional Fundraising. This is a fully paid scholarship for the awarded recipient with study to be undertaken in 2022 – 2023.
The Diploma in Professional Fundraising course prerequisites are:
3 years fundraising experience.

And have access to:


a database of donors
a database with a history of diverse funding
direct marketing campaigns with results
other team members to learn from/liaise with
acquittal/stewardship reports

Applications for this scholarship will open for FIA Members from 4 April – 13 May 2022. For more information, email training@fia.org.au
---
---
FIA National Conference Scholarships
Aimed at improving fundraising skills in small charities.

The FIA Conference National Scholarship provides an opportunity for FIA members to attend the conference when they would otherwise not have the opportunity, due to financial means. The scholarship was introduced in 2016 to help support and improve fundraising skills in small charities and not-for-profits within Australia.

The scholarship covers the cost of a full FIA Conference member registration (valued at $1,410). The scholarship covers the cost of conference registration only. Any other costs (such as travel, accommodation, awards gala dinner tickets or any other expenses) must be met by the scholarship recipient.
For full details, click here
Applications for the 2023 Conference are open now until 9 December 2022.
Proudly sponsored by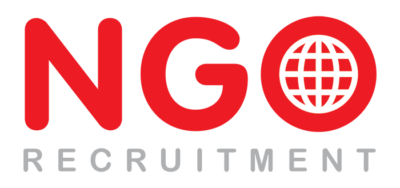 QLD The Joan and Ted Flack Scholarship
FIA QLD in honour of Joan and Ted Flack, offers a scholarship to an early-career fundraiser to attend the 2023 FIA National Conference in Melbourne. Please see 'Judging Criteria' for further details. This scholarship is designed to provide educational opportunities to early career (less than 5 years in the industry) fundraisers to grow their knowledge and level of fundraising practice; provide encouragement to them to pursue a career in the field; and deliver benefits to their non-profit organisation and through them the wider community.
Mandatory selection criteria include:
Must be a financial member of FIA (Professional Membership or Staff of Organisational Membership)
Early Career Fundraiser ie. Less than 5 years in a fundraising role.
At least 50% of the applicant's time is devoted to fundraising in a non-profit organisation in QLD.
Applicant is responsible for all costs beyond the scholarship of one full conference registration.
Applicant must agree to give a verbal report on their attendance, key lessons learned and implemented at an FIA Breakfast meeting in the 12 months following the Conference.
The Scholarship must be repaid in full if the winner does not attend the Conference in the year of the Award.
Key Judging Criteria include:
Demonstrated commitment to the non-profit sector through voluntary as well as paid service.
Clear vision of the benefits of the scholarship and its contribution to their work/ongoing career.
Benefit to the applicant's organisation and achievement of mission, as well as the wider fundraising profession.
---